Cardiomyopathy
Cardiomyopathies are diseases affecting the myocardium (cardiac muscle), causing dysfunction. Primary cardiomyopathies are characterized by having an unknown cause while secondary cardiomyopathies have an identifiable cause. The primary cardiomyopathies will be the centre of our discussion.
Primary cardiomyopathies include:
Arrhythmogenic Right Ventricular Cardiomyopathy
Cases that do not fit the diagnostic criteria for any one particular one of these cardiomyopathy phenotypes are usually assigned a diagnosis of unclassified cardiomyopathy.

Secondary cardiomyopathies include:
Infectious (e.g. Parvovirus, Toxoplasmosis)
Infiltrative (e.g. Neoplasia)
Metabolic (e.g. Endocrine disorders)
Nutritional (e.g. L-Carnitine deficiency, Taurine deficiency)
Toxic (e.g. Lead, Doxorubicin, Monensin)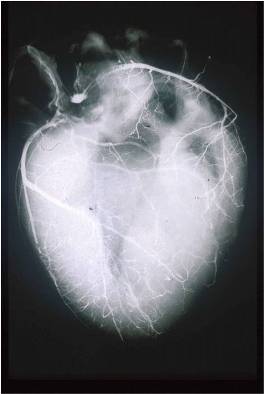 Pages in category "Cardiomyopathy"
The following 4 pages are in this category, out of 4 total.