The Global Student Challenge - Feline Behaviour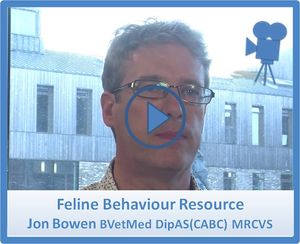 We are always working to add to the content on the site to support the highest standards of veterinary education. As part of this commitment, we have just completed a comprehensive new section on feline behaviour authored by the respected expert Jon Bowen.
To help provide veterinarians, vet students, nurses and the public with more high-quality resources in this area, the module includes an introduction to feline behaviour with an overview of normal feline behaviour, problem behaviour and management. Additional interactive materials will include webinars and quiz. The feline behaviour module is freely available online to all users of WikiVet.