Professional Biography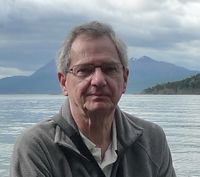 Ivan Burger graduated in physiology and biochemistry from Southampton University in 1968. He obtained a PhD in biochemistry at the Leatherhead Food Research Association in 1972 on a collaborative basis with Surrey University. This work investigated the biochemistry of meat curing with particular emphasis on the role of the mitochondrial electron transport chain. Ivan joined the Waltham Centre for Pet Nutrition (WCPN) in 1973 as Nutritional Biochemist and conducted work on certain aspects of cat nutrition including dry cat food and feline lower urinary tract disease (FLUTD); protein and amino acid requirements; and taurine. Following this he assumed responsibility for food safety while retaining an interest in the nutritional work. In 1980 he became a member of the Additives & Undesirable Substances Working Group of the European Pet Food Industry Trade Association (FEDIAF) and was chairperson of this committee from 1996 to 2008.
In 1987 he started a two-year assignment on the human-companion animal bond with special reference to the effects of pets on the health of their owners. Ivan rejoined the WCPN nutrition group as Senior Nutritionist in 1989 and was involved in research into the energy requirements of dogs. In 1992 he further extended his role to include responsibility for equine nutrition. In 1995 he joined the communications team at WCPN as Scientific Affairs Manager where his responsibilities included organising training courses and symposia.
Ivan has written extensively on many aspects of pet nutrition, with around 70 published papers, abstracts and book chapters. He edited the WALTHAM Book of Companion Animal Nutrition (1993) and was joint editor of three WALTHAM Symposium proceedings published in 1989 (Nutrition of the Dog and Cat), 1998 (Pet Nutrition & Health in the 21st Century) and 2002 (Pet Nutrition Coming of Age). He is a member of the British Nutrition Society and is on its Register of Nutritionists (RNutr).
After taking early retirement in 1998, Ivan became a consultant to Mars Petcare on food safety and nutrition.