Veterinary Education Online
Jump to navigation
Jump to search
WikiVet News and Updates
101 Ways To Use Your Veterinary Degree - A WikiVet Event!
On Friday 21st January 7-8:30pm GMT, WikiVet are going to be hosting a panel event with a range of veterinary professionals in diverse roles to provide graduates with a more in depth understanding of potential career opportunities. Register here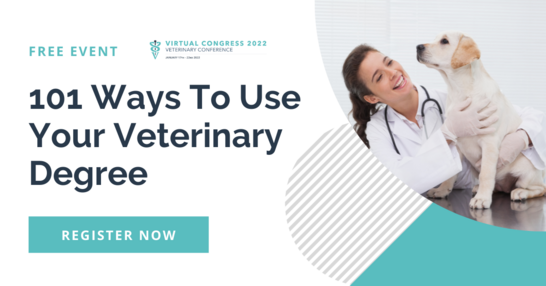 Sign Up To The WikiVet Mailing List
Register here to sign up to the WikiVet mailing list. You will receive content such as our monthly newsletter, highlighting some of the latest and most popular WikiVet articles guaranteed to improve your veterinary knowledge.
If you missed the October newsletter, you have view it here.
New Content From Protexin Veterinary!
Take a look at Protexin Veterinary's new content: 'Functions of the Microbiota'.
Latest Video
In this video Fio offers 5 tips for the best way to communicate with your veterinary clients in practice.
The Webinar Vet's latest student bundles
Student Vet Year 1
Ethics and Welfare
I think this animal has been a victim of cruelty, what next?
Religious objections and futile treatments: a primer for handling euthanasia disputes
Student Vet Year 2
Interpreting Endocrinology Lab results
Adrenal testing dogs and cats: which test for what case?
A case-based approach to endocrine treatment
Student Vet Year 3
Tips and Tricks for getting the most from Cytology in practice
Rabbit clinical pathology
A review on equine parasitology
Student Vet Year 4
Standing sedation for the equine patient
Goats- practitioners survival guide to common health problems
Farm animal analgesia
Student Vet Year 5
Small animal surgery - abdominal emergencies
Large animal surgery basics
Sutures and knot tying. What to use, when and how
Social Media
Want to keep up with everything WikiVet? Follow us on all our social media here: Instagram, Facebook, Twitter, LinkedIn
If you have any comments or suggestions, please email the WikiVet team