A Tribute to Nick Short
It is with extreme sadness that we share the news that one of WikiVet's founders, Nick Short, has passed away.
Nick was the driving force behind WikiVet and all that it stood for, and it is thanks to his vision, innovative approach and tireless enthusiasm and belief, that WikiVet is available as a free resource to veterinary professionals around the world today. Nick's dedication and passion for veterinary education were truly inspirational and his very many friends, colleagues and students across the world have lost a true gem. He was an exceptional human being: gentle, good-natured, charming, generous and kind: he has left many legacies which will ensure that he will be remembered for many years.
Our thoughts are with his friends and family at this heartbreaking time. A book of remembrance has been set up for anyone that would like to leave a message of condolence for Nick and his family have asked that anyone who wishes to do so make a donation to BipolarUK, a charity that was close to Nick's heart.
OVAM
Jump to navigation
Jump to search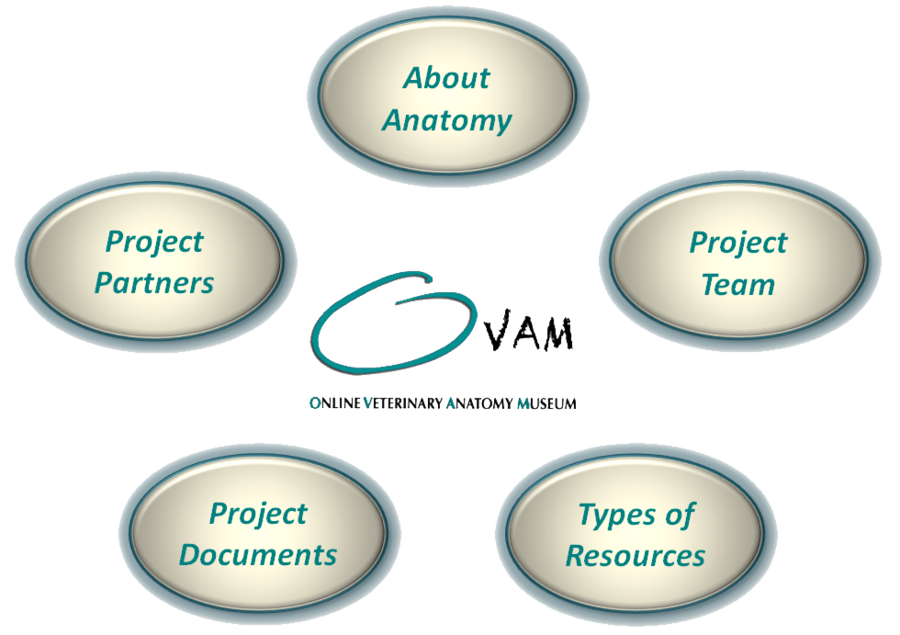 The Online Veterinary Anatomy Museum (OVAM) project was initially funded by Jisc as part of the Content Programme 2011-2013. It aims to provide access to veterinary anatomical resources in the form of a virtual museum. The museum was launched on 20th November 2012. It is now live at www.onlineveterinaryanatomy.net.
OVAM provides access to a comprehensive and pedagogically structured set of veterinary anatomical resources. These are aggregated and ordered in an environment which makes them easily discoverable by different cohorts of learners. Key to the success of this project will be the development of effective methodologies to embed and integrate these materials within a traditional curriculum to maximise exposure, uptake and sustainability.
This project was funded by the Jisc Content Programme for 2011-13.
Jisc inspires UK colleges and universities in the innovative use of digital technologies, helping to maintain the UK's position as a leader in education and research.