User:Eknowles
Jump to navigation
Jump to search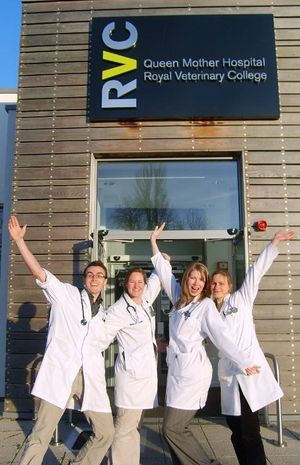 About me
I am graduating from the RVC this summer, I also have a BSc in Zoology from the university of Bristol. I'm starting in a mixed practice in Wales in October doing maternity cover for about a year.
What I hope to get out of this project
I hope that working as a Wikivet author will help consolidate my knowledge before going into practice.
What I am working on
Description
Signalment
Diagnosis
Clinical Signs
Laboratory Tests
Radiography
Biopsy
Endoscopy
Pathology
Treatment
Prognosis
References
Hours worked
| | |
| --- | --- |
| Date | Hours worked |
| Tuesday 6th July | 4 |
| Wednesday 7th July | 2 |
| Week 1 Total | 6 |
| Week 2 Total | 0 |
| Friday 23rd July | 6.5 |
| Sunday 25th July | 6.5 |
| Week 3 Total | 13 |
| Monday 26th July | 7 |
| Tuesday 27th July | 7 |
| Saturday 31st July | 7 |
| Sunday 1st Aug | 2 |
| Week 4 Total | 23 |
| Monday 2nd Aug | 7 |
| Tuesday 3rd Aug | 7 |
| Wednesday 4th Aug | 7 |
| Week 5 Total | 21 |
| Monday 9th August | 3 |
| Tuesday 10th August | 6 |
| Thursday 12th August | 8 |
| Week 6 Total | 17 |
| Tuesday 17th | 5 |
| Thursday 19th August | 5 |
| Saturday 21st August | 5 |
| Sunday 22nd August | 3 |
| Week 7 Total | 18 |
| Friday 27th August | 4 |
| Week 8 Total | 4 |
| Tuesday 31st | 5 |
| Wednesday 1st September | 6 |
| Thursday 2nd September | 5 |
| Week 9 Total | 16 |
| Tuesday 7th September | 2 |
| Wednesday 8th September | 3 |
| Thursday 9th September | 5 |
| Friday 10th September | 3 |
| Week 10 Total | 13 |
| Monday 13th September | 4.5 |
| Tuesday 14th September | 4.5 |
| Week 11 Total | 9 |