Category:Mites
Jump to navigation
Jump to search
Mites
Mites (Suborder: Astigmata) are one of the most successful and diverse vertebrate groups. The species of veterinary importance are parasitic, although a few non-parasitic mites are also important, such as oribatid mites (intermediate hosts for Anoplocephala and Moniezia) and forage mites. The taxonomy of mites is complex as there are over 8 families. In this section the families are split according to their location on the host into sub-surface (burrowing) and surface (non-burrowing) mites.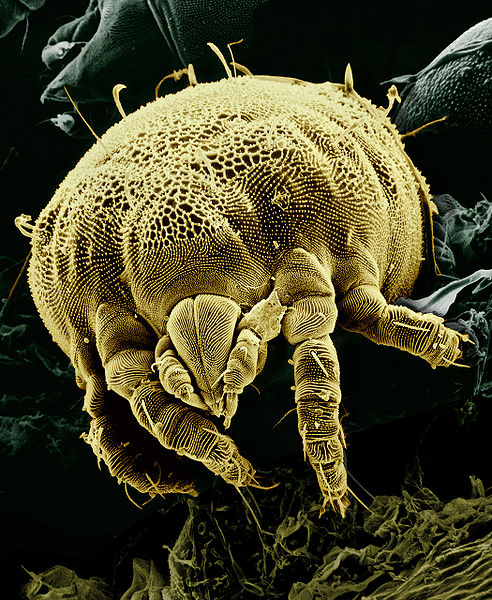 Subcategories
This category has the following 3 subcategories, out of 3 total.
Pages in category "Mites"
The following 3 pages are in this category, out of 3 total.