Dentistry Launch
Jump to navigation
Jump to search
The WikiVet Global Challenge - Veterinary Dentistry
We are always working to add to the content on the site to support the highest standards of veterinary education. As part of this commitment, we have just completed a comprehensive new section on veterinary dentistry authored by the respected expert Lisa Milella.
To help provide veterinarians, vet students, nurses and the public with more high-quality resources in this area, the module includes an introduction to veterinary dentistry with an overview of oral anatomy, oral hygiene and dental surgical procedures. Additional interactive materials include a series of dentistry webinars, videos and quizzes. The dentistry module is freely available online to all users of WikiVet.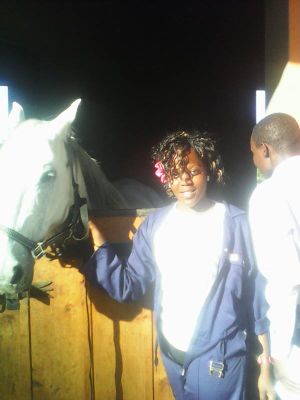 To coincide with the opening of this section, WikiVet launched The Global Student Challenge. This was an online quiz which aimed to test your knowledge of small animal veterinary dentistry to help you identify topics that you need to review in WikiVet. The challenge closed on the 1st December 2014 and the top three prize winners were:

1. Hannah Moody who is a fourth year student at the Dick Vet School in Edinburgh
2. Paulina Wieczorkowska is a 3rd year veterinary student who studies at Wrocław Univeristy of Environmental and Life Sciences. She says "I am still not sure which area of profession I would like to work because the better part of them are very interesting for me but the most fascinating is an anesthesiology, oncology, ophtalmology and a neurology. My dream is to partake in a development of a veterinary transplantology. As yet I learn how to be a veterinary general practitioner. I think a WikiVet is great website and it is really needful. WikiVet has a lot of information from different areas of veterinary and everything is cleary explained and it encourages to self-education. I hope for more competitions as the Dentistry Challenge."
3. Ssebunya Yvette a fourth year student at the College of Veterinary Medicine, Animal Resources and Biosecurity(CoVAB), Makerere University, Uganda. She is also the Exchange officer of International Veterinary Student's Association- Uganda Chapter ( IVSA-UGANDA Chapter). She says "I am really grateful for having participated in the challenge and above all deeply humbled by the results and position attained. I am so passionate about small animal medicine and practice as well as promotion of animal welfare for all animals. I am interested in recent advances in small animal medicine and how they can be modified to suit our country's system and economics."
You can view a video of all the correct answers by clicking this link.
We are also excited to announce two free webinars by the renowned veterinary dentist Rachel Perry courtesy of Mars Petcare and The Webinar Vet.