Comparative Stomach Anatomy Dragster resources
Jump to navigation
Jump to search
Comparative Anatomy of Internal Features of Sectioned Stomachs
Click here to access the resource.
Resource Information
Description

Dragster activity
In this dragster activity you have to identify correctly which stomach belongs to which species on the basis of their differing internal surfaces by dragging the label onto the correct stomach. This activity also features questions about the anatomy and function of the different stomachs - hover your mouse over the labels once in place to see the question, click the question to be taken to the answer in WikiVet!

Date

2010

Source
Author

Amy Rubio

Licensing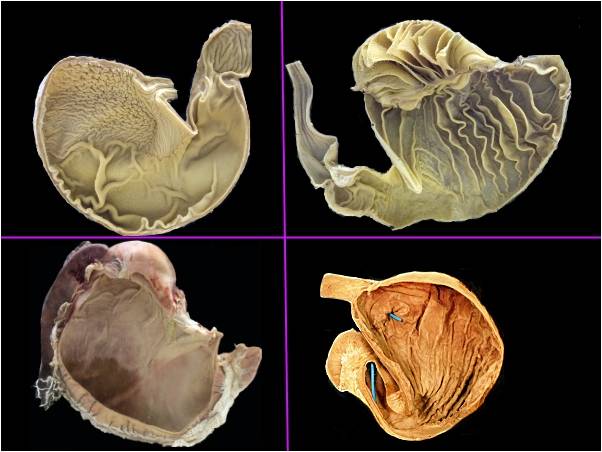 Comparative Anatomy of External Features of Stomachs
Click here to access the resource.
Resource Information
Description

Dragster activity
In this dragster activity you have to identify correctly which stomach belongs to which species on the basis of their external appearance by dragging the labels onto the correct stomach.

Date

2010

Source
Author

Amy Rubio

Licensing