Veterinary Education Online
Jump to navigation
Jump to search
WikiVet mobile
Use the Search Box above or select one of the links below.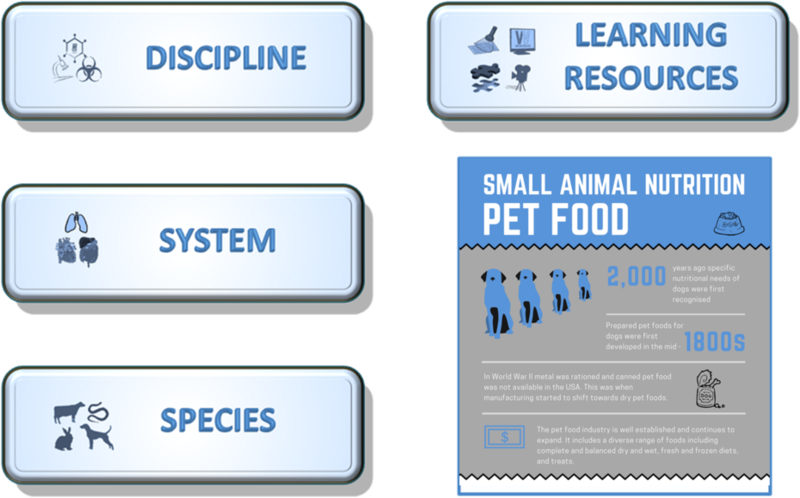 WikiVet is one of the largest collections of online veterinary educational resources. Please help us continue to provide free access to this content by making a donation to the WikiVet Educational Foundation.
WikiVet News and Updates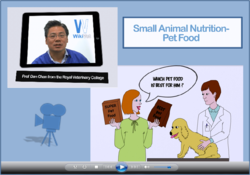 New Content
We are releasing fabulous new content: Small Animal Nutrition - Pet Food in partnership with Mars Petcare. If you have any questions regarding what to feed your pet or what advice to provide, this section will help you to understand the terminology, legal requirements and what is involved in pet food manufacture and labelling, as well as take you back in time with a brief snippet of history.
Welcome to all new registered users in 2017 - you are joining a global community of 67,247 veterinary students and practitioners. For more information about how to get the most out of the site, please take a look at this section.
WikiVet and Vetstream Partnership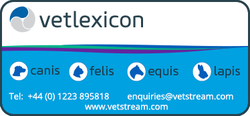 WikiVet and Vetstream have now partnered to provide all veterinary students with FREE access to Vetstream content when you log in via WikiVet. Graduates will also have preferential subscription rates through the WikiVet site. This provides students with access to an extensive clinical educational and reference resource which will be a really valuable additional support for their learning. Access Vetstream's free content here.
Online bookstore
As part of our ongoing efforts to raise funds to support WikiVet, we have set up a bookstore. A percentage of all sales will go to WikiVet and we have added as many useful veterinary texts as possible for you to choose from. The prices are competitive so if you are looking to buy textbooks why not help WikiVet at the same time?
Sponsored Content
WikiVet and Mars Petcare have recently launched new veterinary educational materials focused on cat and dog nutrition and its role in health and wellbeing.

Global Survey of Veterinary Students' Online Learning
The results of the Global Survey of Veterinary Students' Online Learning survey have now been compiled and analysed. We had over 1,000 responses and a summary of the findings presented at the AMEE 2015 Conference is available here
---
Follow us on Twitter' to be notified whenever a new page is released and to receive teaser questions! You can also find them on our Facebook page.
If you have any comments or suggestions, please email the WikiVet team or you can post a comment on our Facebook page